DBL Homozygous Stallion
STANDING AT STUD
Mtn View TUXEDO JOE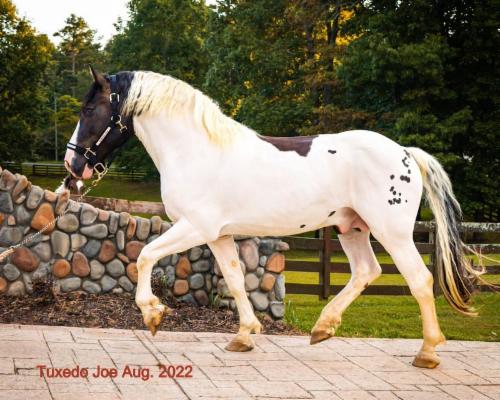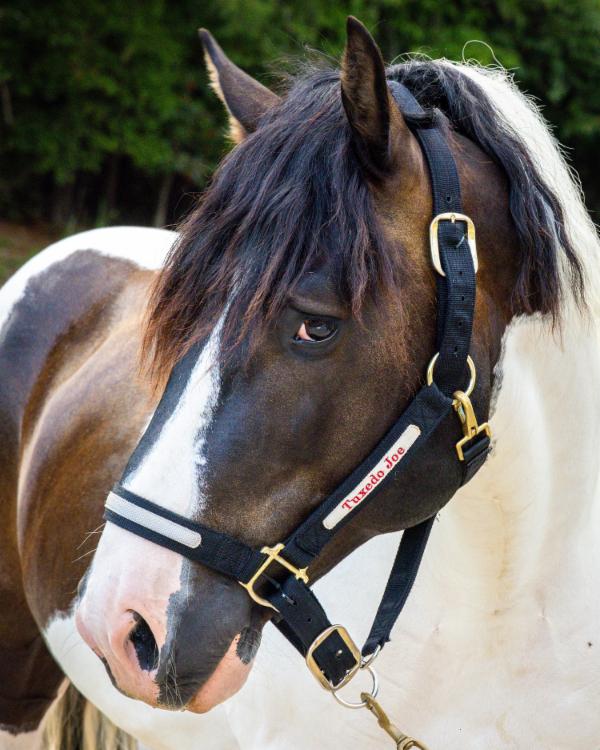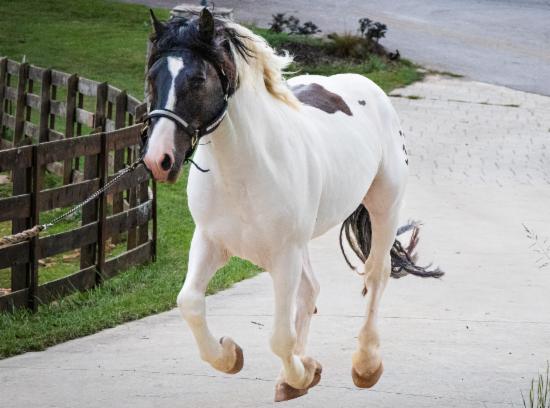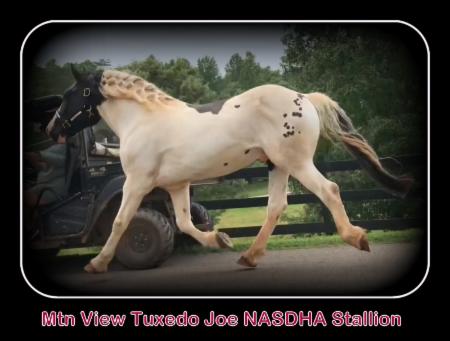 Tuxedo Joe's video link:
Joe brings the perfect combination of traits where size meets agility. Joe is very good to handle, bathe, tie and trailer. Joe is phantom trained to collect. His daily progressive motility runs over 5 Billion sperm. Tuxedo Joe is the best and only
"Disease-Free"
NASDHA stallion to breed your mares too. Guaranteed color producer!! Breeding season is here and mare owners, pay close attention to this....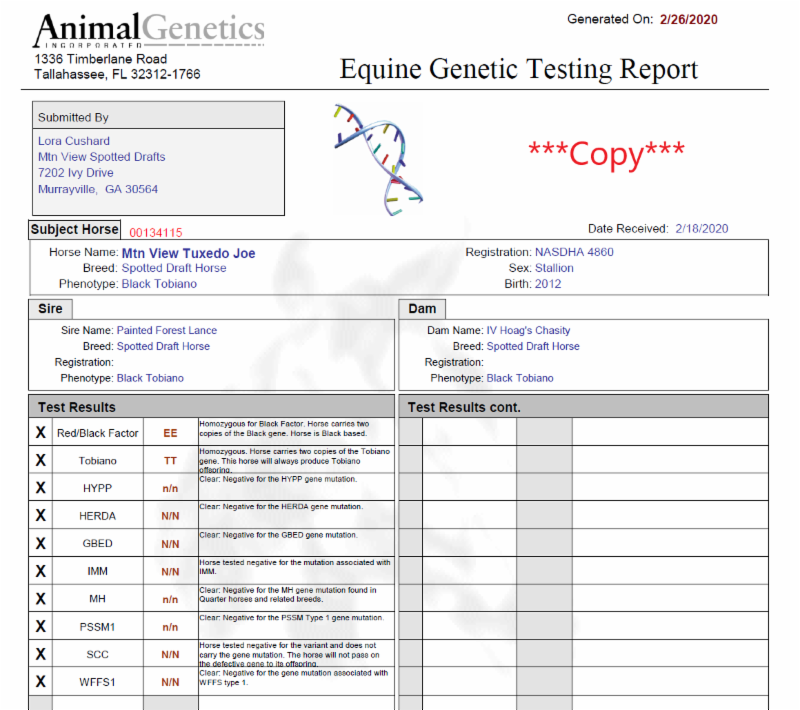 Mtn View TUXEDO JOE (EE/TT)
NASDHA Premium stallion Standing at Stud for Shipped fresh semen. The last remaining and only DBL Homozygous (disease-free) Spotted Draft stallion out of premium bloodlines "Painted Forest Lance" and "Hoag's Chasity".
At MVSD, we specialize in disease-free breeding!!
Mtn View Tuxedo JOE...
Comes from

Genetically DNA mapped

sire and dam who were both tested

negative

for (

PSSM

), (

HYPP

), (

JEB

) and (

HERDA

) which Joe is negative for as well and are common among big draft horse breeds. Joe also tested negative for Equine Viral Arteritis (

EVA

),
Contagious Equine Metritis (
CEM
)

,
Squamous cell carcinoma (
SCC
),
Immune Mediated Myositis (
IMM
), Malignant Hyperthermia (
MH
), and for the Warmblood Breeders, Joe is also negative for Warmblood Fragile Foal Syndrome (
WFFS
).
He is proven safe for your mares and brings only the best in Color, Conformation and Disposition. His pedigree is from two of the most sought after bloodlines in the NASDHA breed and with it, the capability to produce far bigger offspring of at least 17-18 hands.
Can you say......Apple Bottom Butt, Oh Yeah ???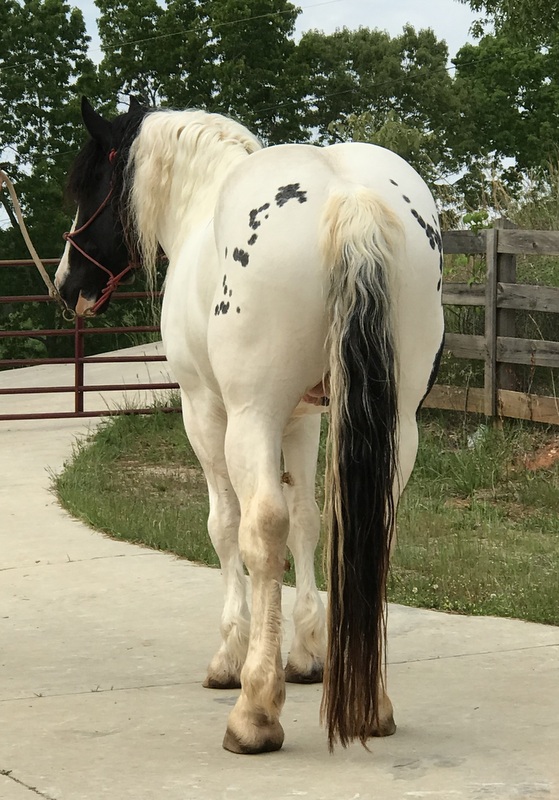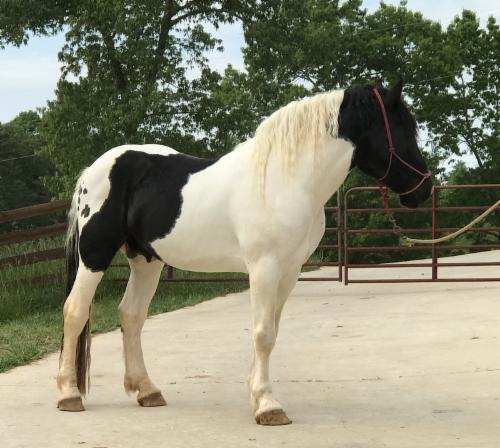 Here's Joe above as a 5 year old Stallion ( May 2018) and below as a 2 month old COLT. Beautiful conformation then and now!! Joe is out of Hoag's Chasity (BHR mare) and Painted Forest Lance stallion, both Premium Spotted Drafts.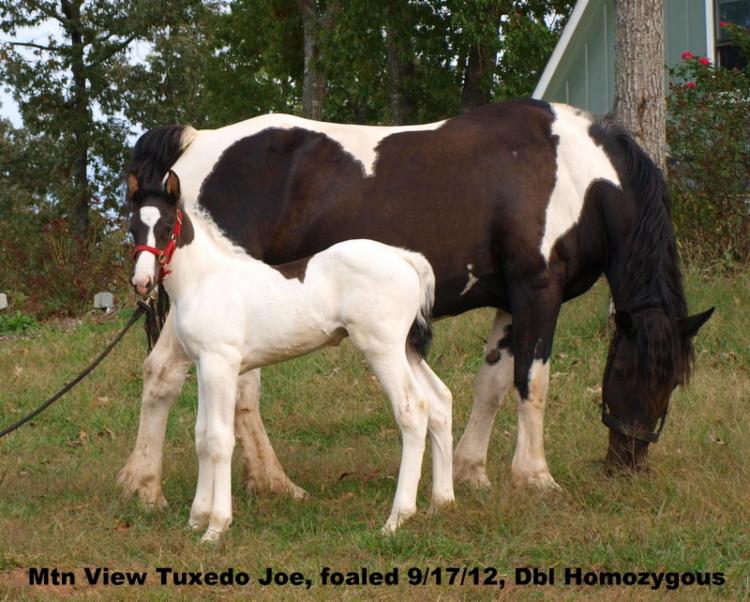 Below is Joe's Dam IV HOAG'S CHASITY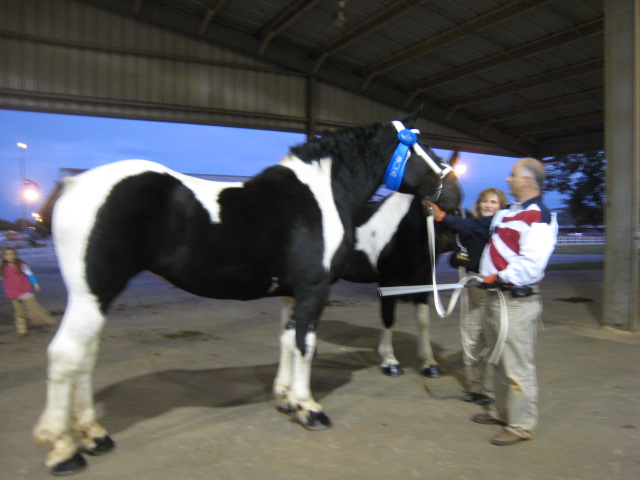 Below is Joe's Sire
PAINTED FOREST LANCE
Watch Lance's video: https://youtu.be/TZdrsA32W6A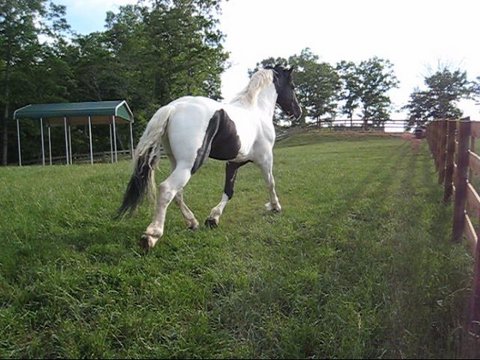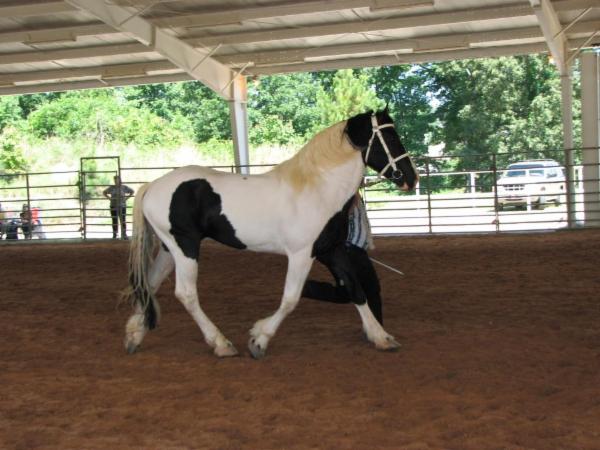 Better Breeding by DNA Testing for Better Genetics, color coded and no disease markers.
Out of the known Lance foals, here are some cool stats: 100% Tobiano foals! 46% of them were Colts, 39% of them were Fillies. As far as base color, 62% were Black, 15% were Bay and 23% were Red. 15% of them were Homozygous for Tobiano. But all of them had 100% Amazing Temperament!!!
Joe's Grand Sire: Horsebank Royal Showtime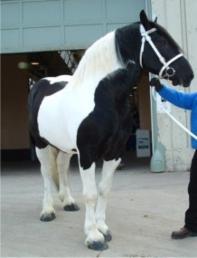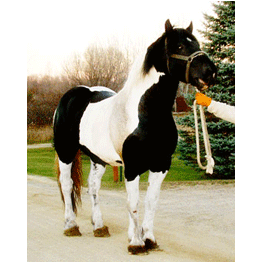 Lance's Sire: Horsebank Royal Showtime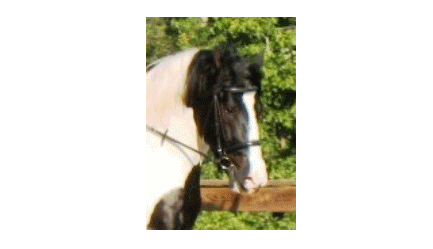 PAINTED FOREST LANCE, 17.2 HAND

You Tube video of Lance Driving in Memorial Day Parade
See more Show photos of Joe's sire -
Painted Forest Lance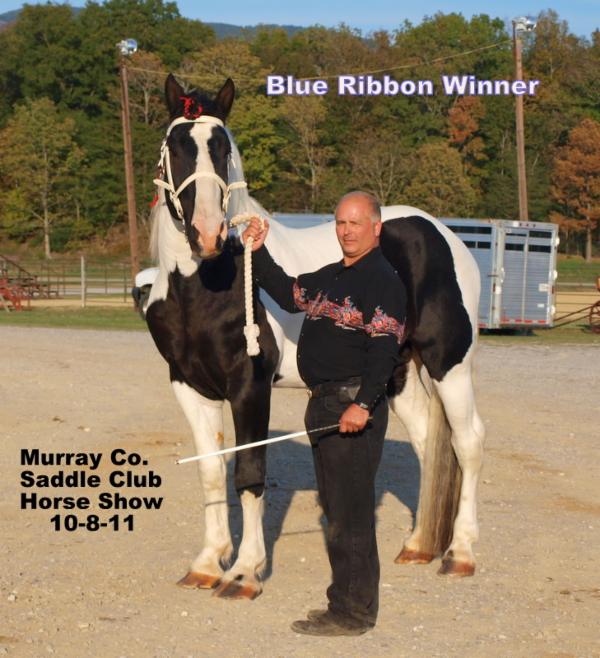 Blue Ribbon

(1st Place) Winner 2008 GA. National Draft Horse Show Pleasure Cart Class in Perry, GA