DBL Homozygous (EE/TT) Stallion
FOR SALE:
Mtn View TUXEDO JOE
Joe brings the perfect combination of traits where size meets agility. Joe is very good to handle, bathe, tie and trailer. Joe is now phantom trained to collect. His daily progressive motility runs over 5 Billion sperm. As the only remaining ADVERTISED "disease-free" NASDHA stallion, Joe will only be sold to an approved breeding farm. $6,000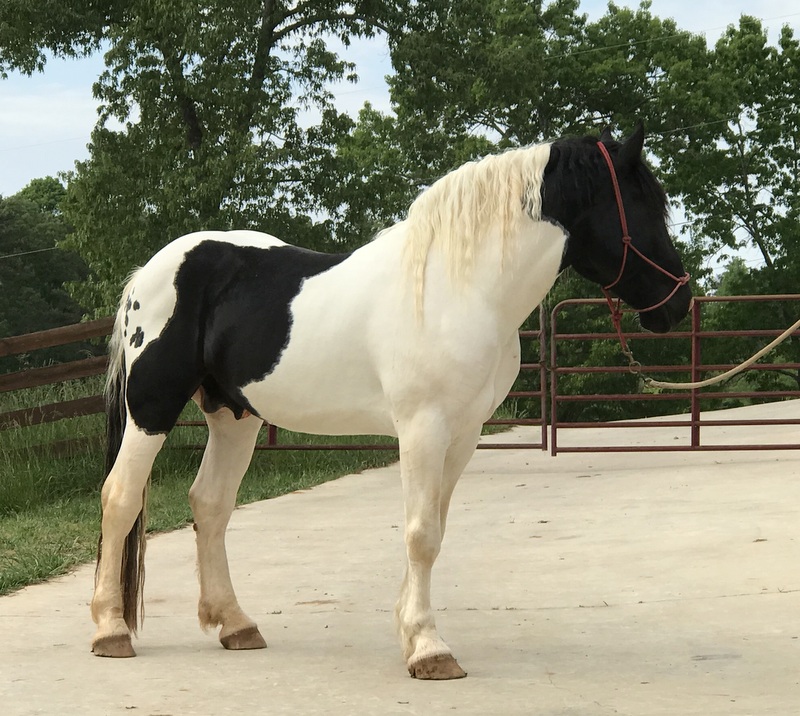 Can you say......Apple Bottom Butt, Oh Yeah ???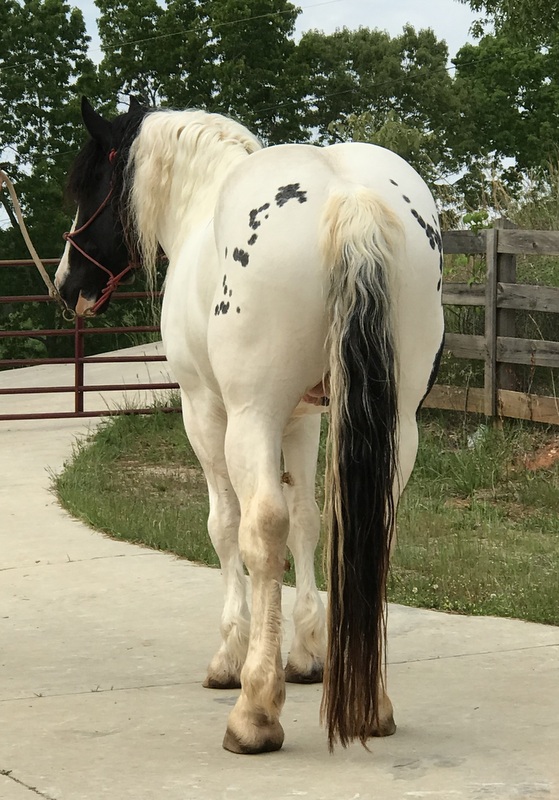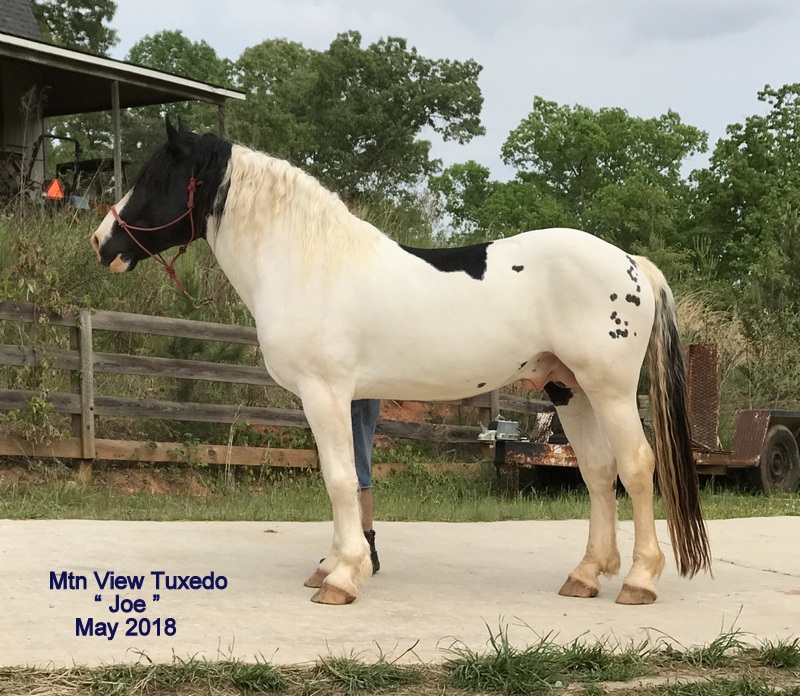 Here's Joe above as a 5 year old Stallion ( May 2018) and below as a 2 month old COLT. Beautiful conformation then and now!! Joe is

out of Hoag's Chasity (BHR mare) and Painted Forest Lance stallion, both Premium Spotted Drafts.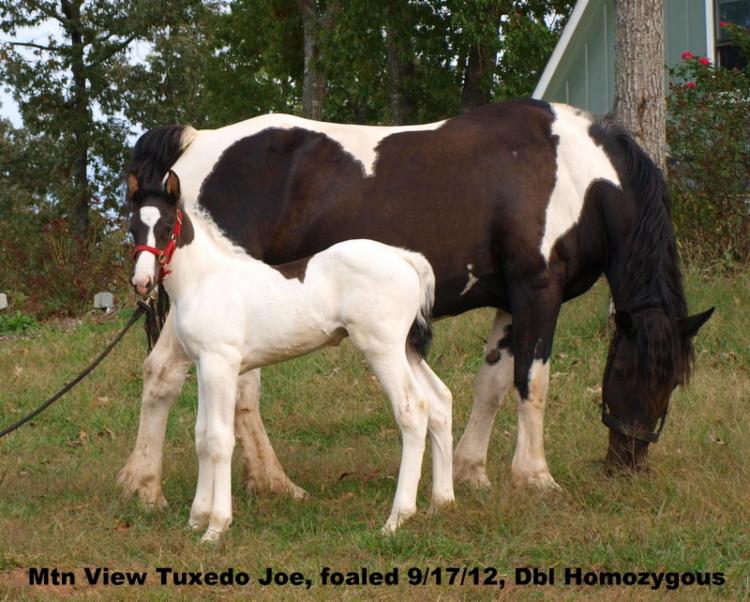 SOLD - IV HOAG'S CHASITY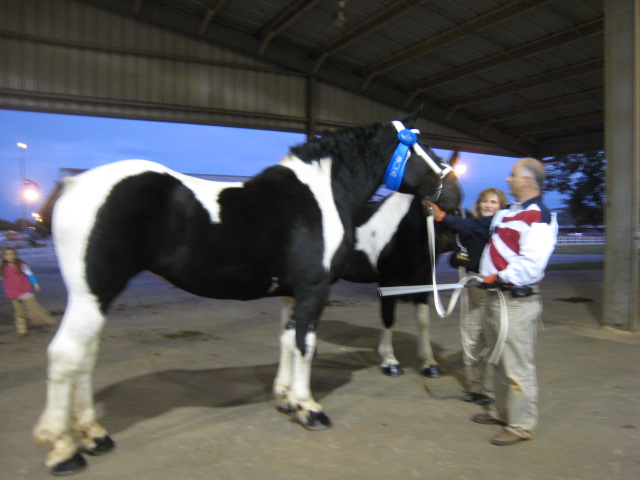 SOLD PAINTED FOREST LANCE
Watch Lance's video: https://youtu.be/TZdrsA32W6A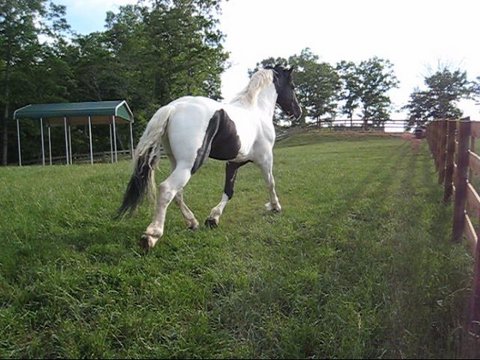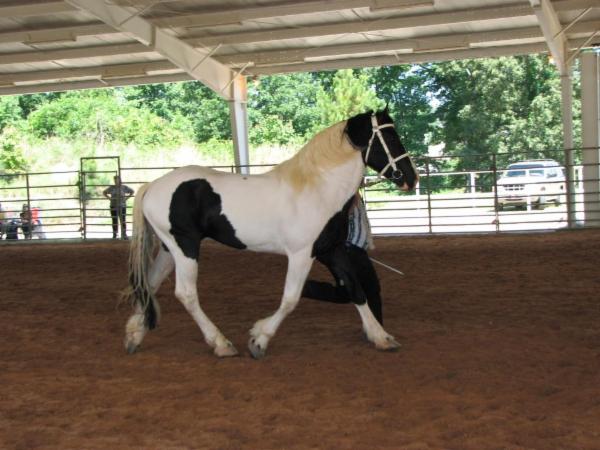 Better Breeding by DNA Testing for Better Genetics, color coded and no disease markers.
Out of the known Lance foals, here are some cool stats: 100% Tobiano foals! 46% of them are Colts, 39% of them are Fillies. As far as base color, 62% are Black, 15% are Bay and 23% are Red. 15% of them are Homozygous for Tobiano. But the vote is in, All of them have 100% Amazing Temperament!!!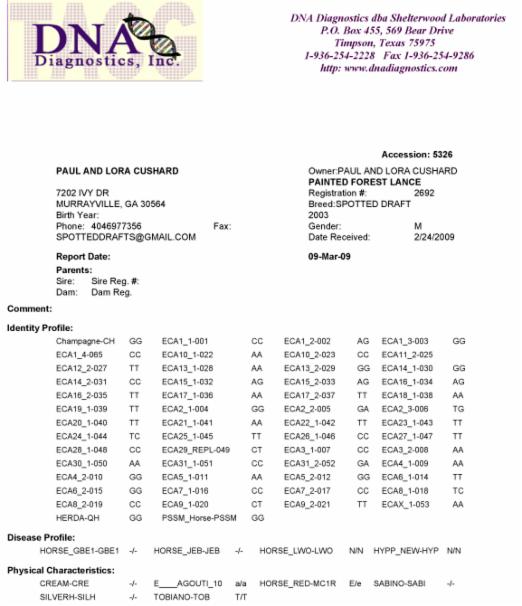 Lance's Sire: Horsebank Royal Showtime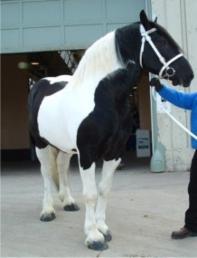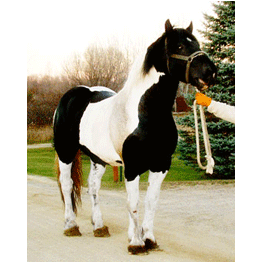 Lance's Sire: Horsebank Royal Showtime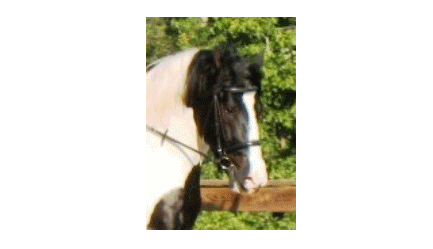 PAINTED FOREST LANCE, 17.2 HANDS



You Tube video of Lance Driving in Memorial Day Parade
L

ANCE DRIVES and rides ENGLISH or WESTERN.
See more Show photos of Joe's sire -
Painted Forest Lance
below: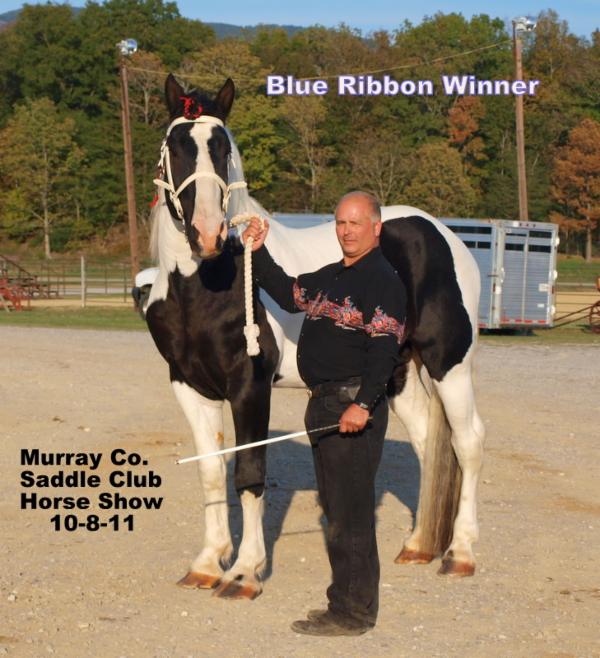 Blue Ribbon

(1st Place) Winner 2008 GA. National Draft Horse Show Pleasure Cart Class in Perry, GA