All our foals are truly "Imprinted" at birth which makes them better partners!!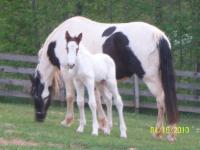 FOR SALE: IN-UTERO SPOTTED WB FOALS
4 yr old
Bay Spotted
Warmblood SWANA gelding stands currently at 17.1+ hands. Riker started his saddle training in October 2018 and here he is doing cross country and is preparing for his first show in December.
Riker's New November 2019 video: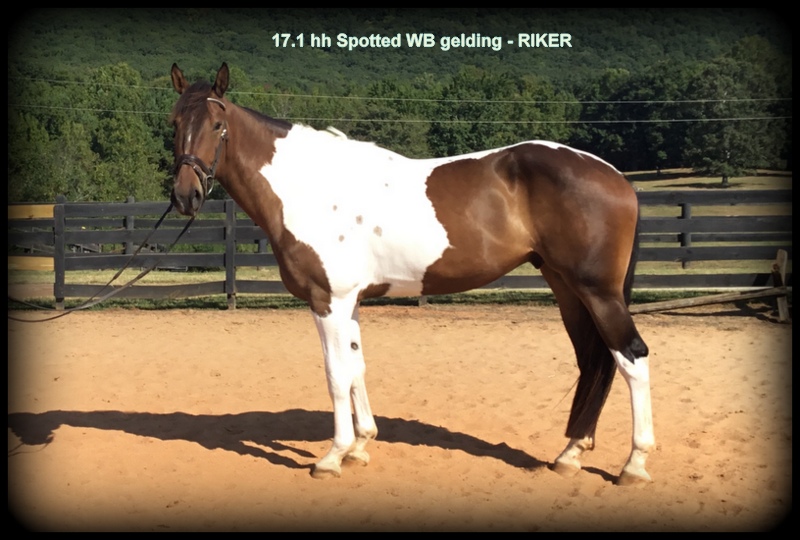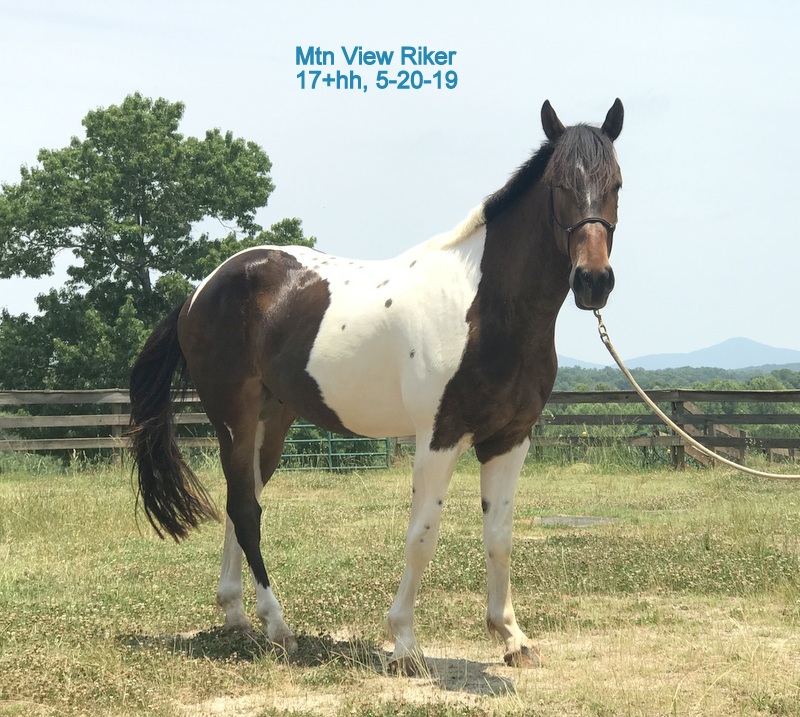 Joe and Dior's first foal will be arriving July 2020. It will be a gorgeous Spotted Warmblood foal. Find out more about Dior on our Mare page. She has an amazing Pedigree--D line.
SOLD...
Mtn View OREO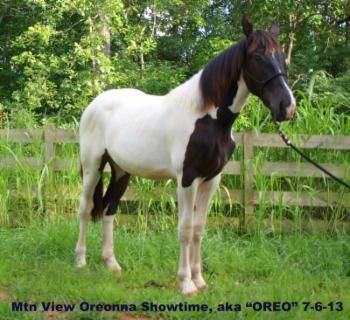 SOLD - Mtn View Ginger Kisses
Nicely matched brother and sister team, Ginger and Samson, photos taken May 5, 2013

Mtn View Isis - SOLD!!!

Isis is a Cuddle Bug
video