"Mtn View Moon Riker" Bay Tobiano Warmblood gelded February 2017

Moon Riker is our tallest foal yet, born at 43" tall on April 24, 2015. He may have cheated a bit as he was in the oven two weeks longer than his due date. Maddie was glad we were there to help pull him out!
MTN VIEW VILLARA
Homozygous Black Tobiano Warmblood
Filly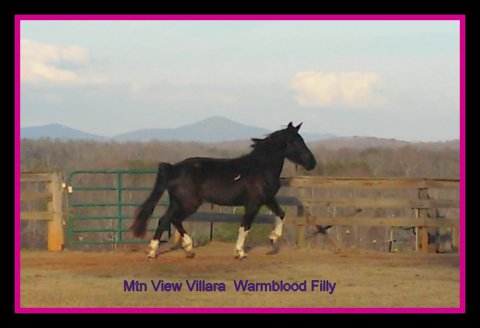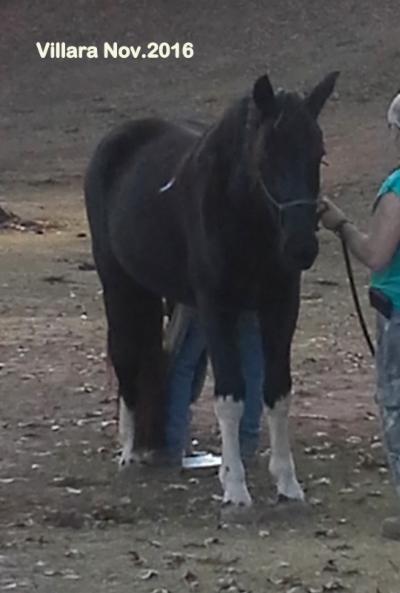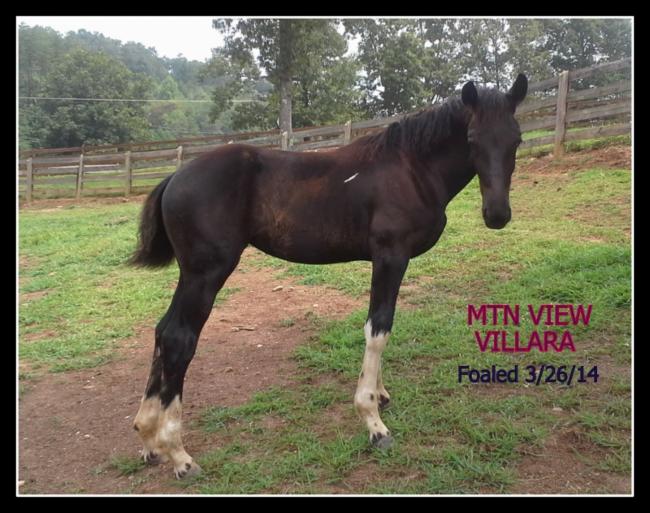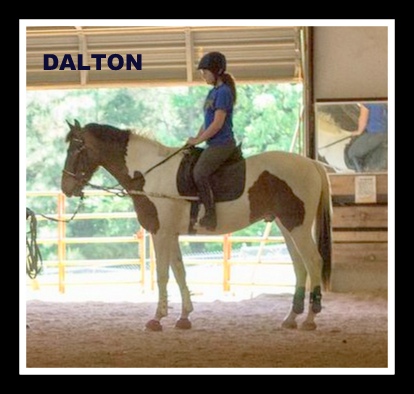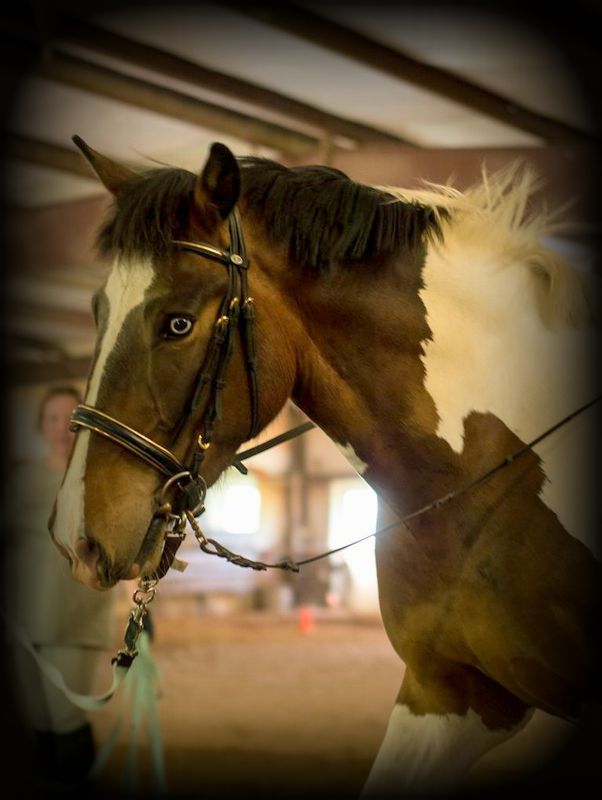 Dalton Spotted Warmblood above as a 3-year old in December 2013 and below as a yearling July 2011
If you want a refined, colorful, athletic and sweet foal out of your HOT mare, choose Lance.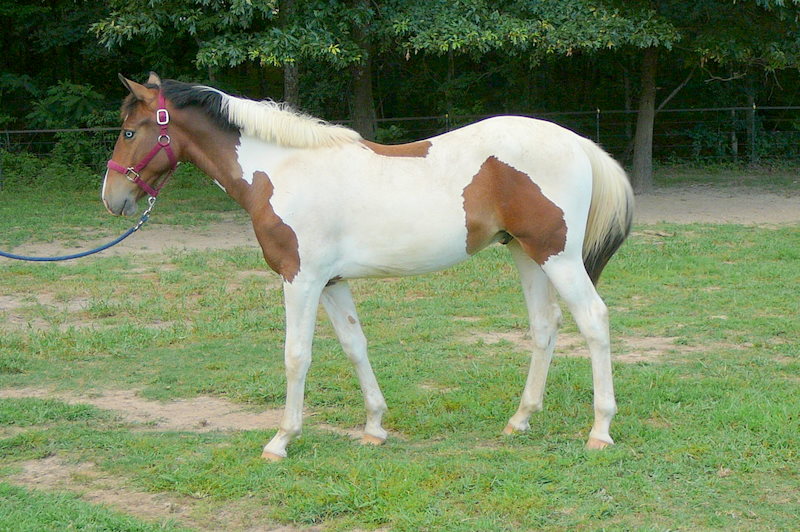 Congratulations Marleece & Bob!!!
Proud owners of their Lance Tri- Color
Warmblood Sport Horse Stud Colt
with one blue eye!!!
"Dalton" born May 27, 2010
(pictured below Au(gust 28, 2010)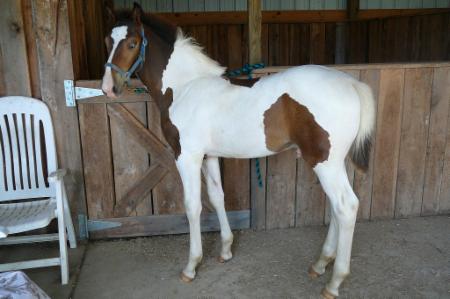 Comments from Marleece August 28, 2010: Here are some new pics I took of the boy [Dalton]. He is a joy. thanks for everything -marleece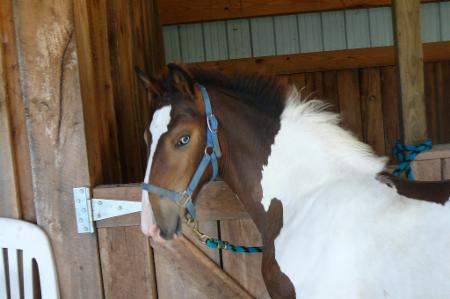 Comments from Marleece at birth: He is a tri color with one blue eye, and 42 inches [at birth]. I have already put his halter on for just a little bit, and he was so easy and sweet. Thanks for all your efforts getting me this little guy. Marleece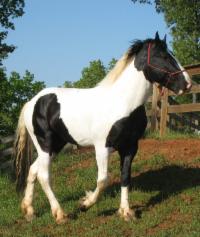 Sire: Painted Forest Lance

Dam: Sophie ( Purebred Trakehner)