"SILVER "
aka, The "Sitter"
Savannah and Silver's debut, beating two other Adult entrees at the Murray County Saddle Club show--W
ay to Go !!!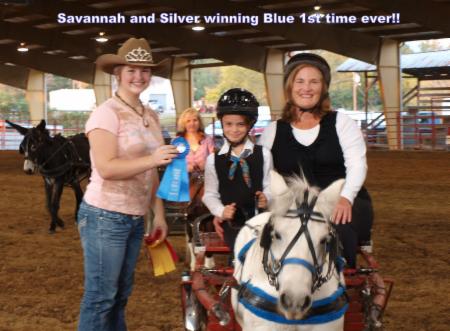 SILVER is sold and is playing with some new children. We will miss you Silver!!!
Silver is the funniest horse we ever owned!!! He did Parades, Birthday Parties and loved the kids !!! Silver enjoyed playing games and playing hard to get when in his playful moods !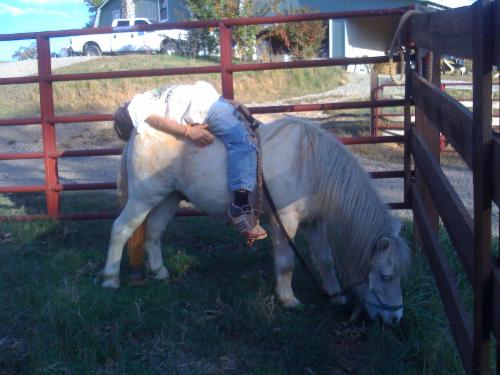 Silver is Traffic Safe and just about bomb proof. All summer long Silver takes our kids and the neighbor kids on buggy rides for hours many mornings a week.
Silver can jump trees, full size barrels, etc.
No Tarp, bags, cans, trailers, or even our 17.2 HH Stallion can scare this guy (yes, he is pasture/stable mates with our Stallion. Silver can hold his own if our Stallion Lance is feeling a little spry.