Check out our sister site:

Don't you wish you could see your own horses beautiful picture on your truck, trailer or car instead of somebody else's that you never met? Most of those signs are mass produced, leaving you with nothing unique like .....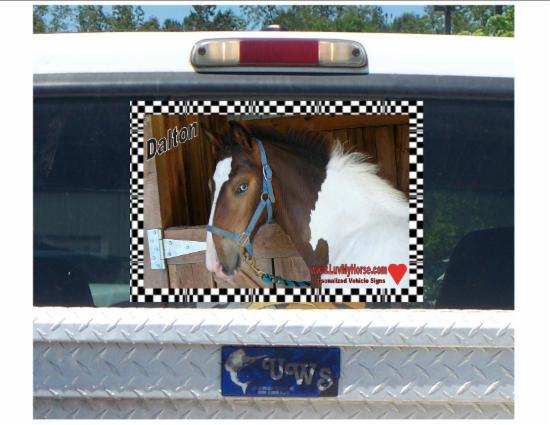 Park your vehicle where you get to see your favorite horse every time you look out the office window or get in the car. At shows or events, let everyone know how special your horse is to you every time they walk by your trailer.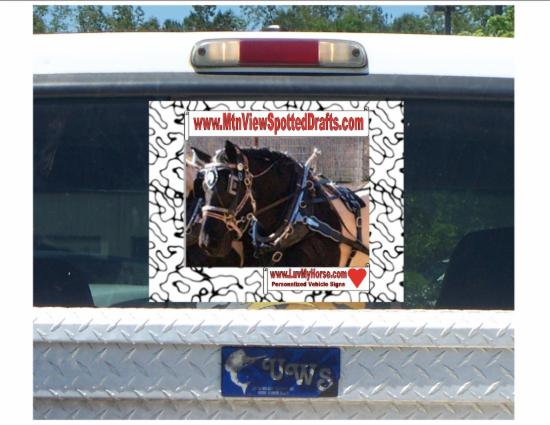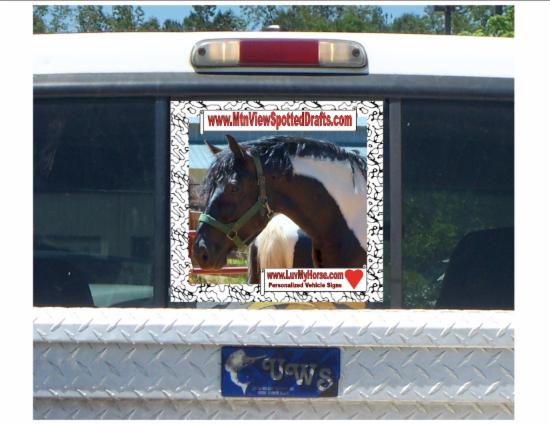 You can send us a picture of your own horse and we will produce it on high quality vinyl then laminate it which doubles the life span as it also reduces the UV fading substantially.